February 28, 2015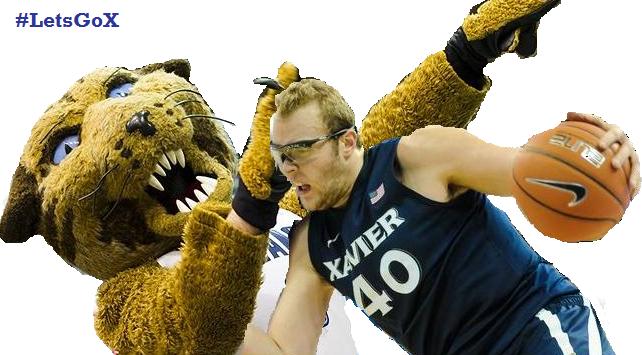 Last year, Villanova was 6th in the country in the final week of the regular season and came to Cintas Center and spoiled Xavier's Senior Day. Today, hopefully only some of history will repeat itself. Again 6th in the country, Nova comes to X to play the Muskies on Senior Day. The game is nationally televised on Fox.

Matt Stainbrook and Dee Davis will be suiting up for what will be their last game at Cintas Center (unless we really fall apart in the final week and BE Tourney and end up in the NIT). While I've enjoyed their careers as Muskies, I'd REALLY enjoy if their careers ended with some NCAA Tournament wins! A win today would put Xavier in excellent shape to make the Big Dance and would certainly help their seeding as well.

Xavier students went on Spring Break starting this weekend. Let's hope a bunch of them stuck around to get loud and crazy to help defend our home court today. X is 4-1 against the top 25 this year, tying for the most Top 25 wins in a season in school history. The lone loss was against Nova. The Wildcats are a near unstoppable team this year, with a record of 26-2, and will more than likely be a 1 or 2 seed in the NCAA Tourney in March. It's going to take a monumental effort and probably a little look too. But anything's possible!

LET'S GO MUSKIES!!!
Posted by Josh. Posted In : Game Recaps, Notes, Previews, etc.